Click the image below to read more of our five star reviews!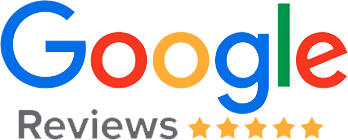 Dr. Sam is terrific. He is very personable/sincere and meticulous /thorough and shows that he cares about his patients. And he promises to never do anything that is not necessary. I recommend him to everyone I can.
By: Terry and Nancy J.

Me and my family are so thankful for the great care that was given to us. The building was very sanitary with a nice waiting room that included a tv and free WiFi. The staff was so kind and helpful and helped my whole family. Now are teeth are so clean and we all have a lovely smile.
By: SuperTechReviews

This morning I had my 2nd appointment at the office, and it was exceptional! Dr. Joyner, Deena, and Kelsee were so kind, encouraging and professional! When my husband and I had our cleanings 2 weeks ago, and our teeth accessed...they gave us treatment plans that included only what's necessary, and within our budget. I can't tell you how thankful I am!
** Dr. Joyner was very gentle and the work I had done made me feel better about my smile! Bless you and your staff for your genuine care, willingness to answer questions and make us feel at ease! I will recommend this office to all my friends and family!
By: Shari K.

Great Care, Lovely Staff, Nice and Sanitary building, and has tv and free WiFi. My family was taken great care of and our family friend took great care of my siblings and Mother. We are so happy to have healthy teeth and a great white smile.
By: Henning S.
Testimonials coming soon